I have talked about turning 40 since I was 25, might sound crazy…maybe. Here's the thing, 40 became to me what appeared to be an age of maturity and self-awareness where you were truly comfortable in your skin. I also felt like 15 years would more than enough time to be self-aware and considered "mature", like a real adult who's self-sufficient!
Along with talking about turning 40, I've talked about where I would go, what part of the world and who I would invite. I had dreamed of going to Africa, a couple of countries are on my bucket list Seychelles, Zanzibar, Nigeria, Kenya, Senegal , South Africa and Cape Verde.
I decided was forgoing my usual fun in the sun vacation and put on my hiking boots and backpack.
After lots of indecisiveness, I decided to go all the way up 7,970ft above sea level to Machu Picchu in Cuzco, Peru. Because why not visit one of the 7 wonders of the world!!
I DECIDED…
I was going solo.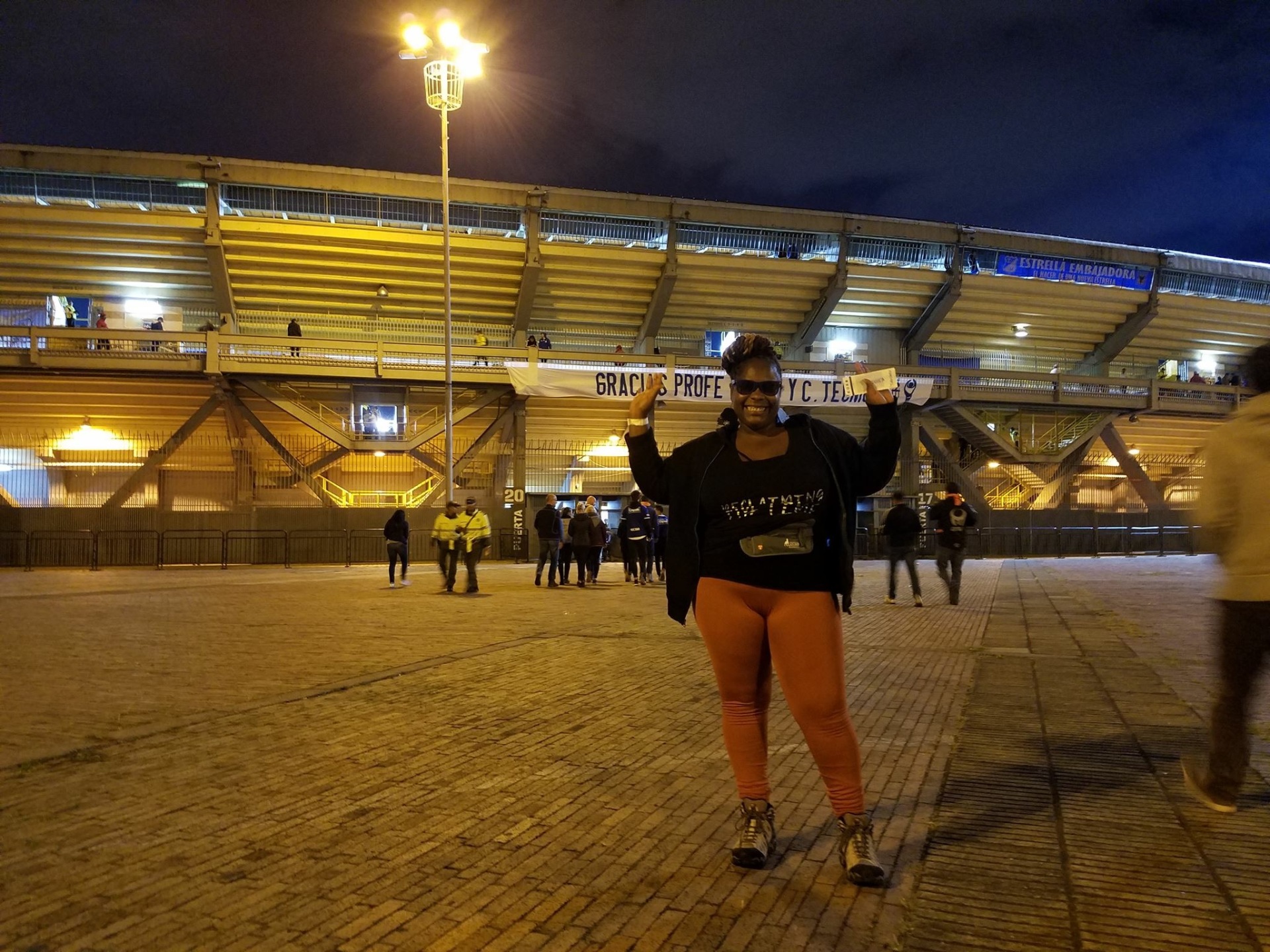 I would stop in Bogota, Colombia.
To stay at a hostel for the first time.
To visit countries where English wasn't the first language.
To attend my first futbol game (watching the home team Millonarios) win.
I decided to take the graffiti tour and learned about the corruption in politics and how the drug wars will forever impact the citizens of Colombia.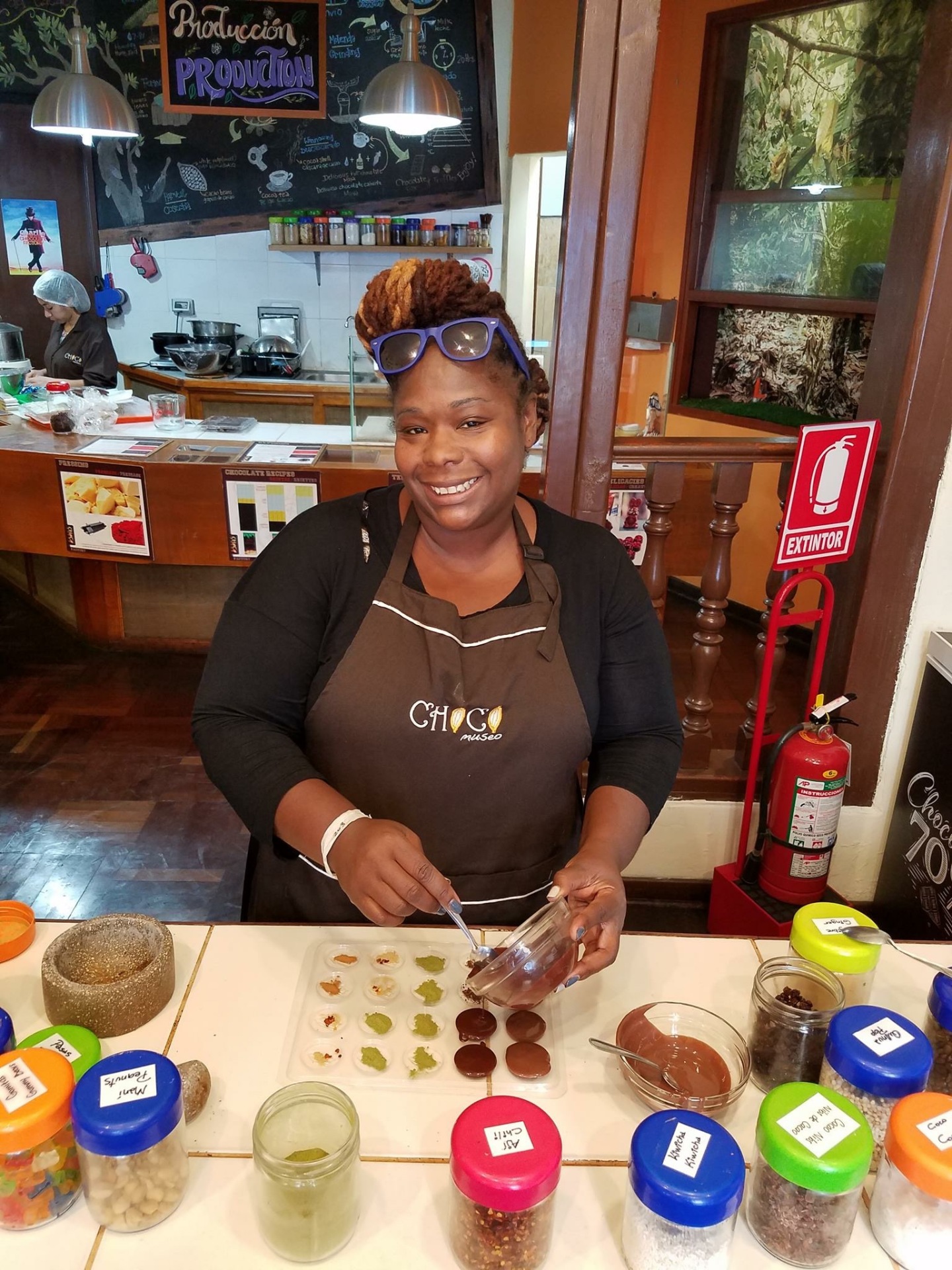 I decided to eat coca because it helps with high altitude sickness (coca chocolate, tea, candy and leaves). Coca is the plant cocaine is made from.
I decided to take an uber in Bogota where they are illegal (so I had to sit in the front..shruggs)
I decided to eat Alpaca and it tasted like beef.
I decided to take drumming lessons and learn about the Afro-Peruvian slave trade.
I decided I could eat ceviche everyday while in Peru (I didn't know I liked ceviche but when in Peru…eat ceviche).
I decided I was willing to push through all my fears and travel 36 hours on planes, trains automobiles.
Solo travel builds your confidence, allows you to meet new people from around the world, have life changing experiences, you get to make your own schedule and you become an excellent researcher who knows where all the free tours are!!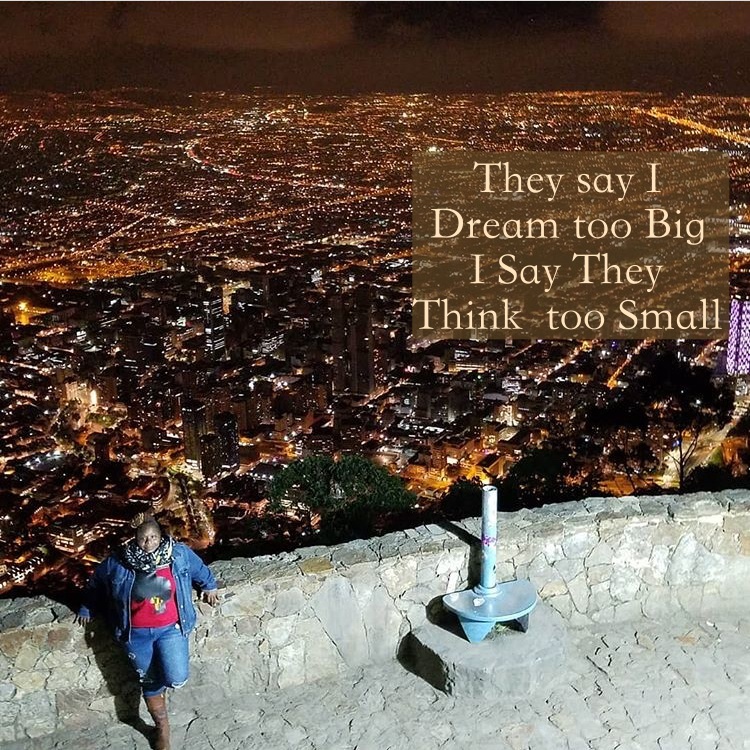 Most importantly you become comfortable being uncomfortable and are forced to learn who you are when no one is watching. What I learned is life is for the living, exploring the world solo is the ultimate experience in truly getting to know yourself. I decide I was going to be in total control of today and the next 40!!
What will you decide? 
Whatever it is just go for it!